You may experience long wait times due to high call volume. If possible, please book your vacation online or visit our FAQs for assistance.

The Official Vacation Provider Of Delta Air Lines
Discover Delta Vacations

---
About Us
With more than 50 years in business, Delta Vacations is one of the largest vacation package providers in the United States, and is a Delta Air Lines company. Delta Vacations is the convenient, one-stop shopping experience for customers and travel advisors, who are looking to book memorable getaways that feature Delta's notable flight service, combined with stays at 5,000+ hotels and resorts. Our dedication to providing above-and-beyond experiences has earned Delta Vacations numerous industry awards, including the Stevie awards and Travel Weekly's Readers Choice Awards.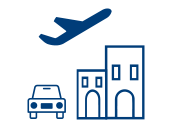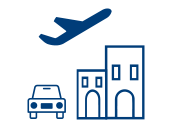 ALL IN ONE
The best vacation packages
designed for SkyMiles® Members.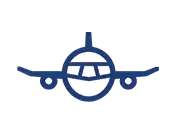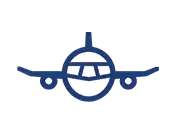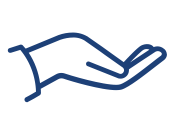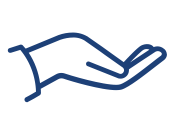 24/7 CARE
Experience the Delta CareStandard™ and award-winning support and service
— whenever you need it.


Careers
Embark on a New Adventure with Delta Vacations
---
Headquartered in Atlanta, Georgia, Delta Vacations is made up of 300 employees across all office locations, including Minneapolis, Minnesota, and the award-winning Customer Engagement Center located in Minot, North Dakota.
We're committed to our employees. If you're a high-energy, knowledgeable, flexible team player who thrives in a challenging, fast-paced environment, we want to hear from you.
Delta Vacations offers great benefits, including a competitive compensation package and reduced-rate travel opportunities. Delta Vacations is an Equal Opportunity Employer. Search for job openings, opens in a new window.
Our Leaders

Kama Winters, President
Suman Rao, Chief Financial Officer
Brian Canning, Vice President, Business Growth & Engagement
Cassandra Lee-Austin, Director, Human Resources
Dan Wilkinson, Vice President, Revenue Management & Strategic Planning
Kristen Molloy, Vice President, Sales
Contact Us
---
With everyone wanting to book a Delta Vacations getaway, we are experiencing a high call volume and you may experience a longer than usual wait time. If possible, please book your vacation online and visit our FAQs

, opens in a new window

for further assistance.
Headquarters:
Delta Vacations
700 South Central Avenue
Atlanta, GA 30354
404-559-2270         
Reservations And Customer Service:
Customer Engagement Center
2915 N. Broadway
Minot, ND 58703
800-800-1504         
Terms & Conditions
 All SkyMiles Program rules apply. To review the rules, please visit delta.com/memberguide. Delta Vacations airfares will earn Medallion® Qualification Dollars (MQDs – U.S.-based members only) based on fare class and distance flown. Bonus miles do not count toward Medallion Status or Million Miler™ Status. Offers void where prohibited by law. Offers subject to change without notice. Other restrictions may apply.
For complete Travel Protection Plan terms and conditions, visit delta.com/vacations-tpp or contact your travel advisor.

Affirm is a third-party offeror of the financing. All Affirm financing terms apply. Delta Vacations is not liable for Affirm products or services.
Seller of Travel Registrants
Delta Vacations is registered in Iowa, Washington and New York under the applicable travel regulations. Iowa Travel Agency registration number: 768; Washington Unified Business ID #: 601198164; and New York City Hotel Occupancy Tax Identification Number: 0041195.

Notice to California Residents: Delta Vacations is a registered Seller of Travel, registration number CST 2072033-20, pursuant to Cal. Bus. & Prof Code § 17550.13. This transaction is covered by the California Travel Consumer Restitution Fund (TCRF) if the seller of travel was registered and participating in the TCRF at the time of sale and the passenger is located in California at the time of payment. Eligible passengers may file a claim with TCRF if the passenger is owed a refund of more than $50 for transportation or travel services, which the seller of travel failed to forward to a proper provider or such money was not refunded to you when required. This business is a participant in United States Tour Operator's Association's (USTOA) Consumer Protection Deposit Plan. You may make a claim to this Plan if you are owed a refund. The Plan covers losses for transportation or travel services that were not delivered or not refunded when required. A claim must be submitted to the TCRF within 12 months after the scheduled completion date of the travel. USTOA's total liability for all possible consumer claims from this Seller of Travel's customers is limited to $1,000,000. The maximum amount of any claim you, the passenger, can make against the plan cannot exceed the total amount paid on behalf of the passenger to the Seller of Travel, not to exceed $15,000. A claim must include sufficient documentation to prove your claim and a $35 processing fee. Claimants must agree to waive their right to other civil remedies against a registered participating seller of travel for matters arising out of a sale for which you file a TCRF claim. You may request a claim form by writing to: Travel Consumer Restitution Corporation; P.O. Box 6001; Larkspur, CA 94977-6001; or by visiting TCRC's website at: www.tcrcinfo.org

, opens in a new window

.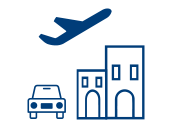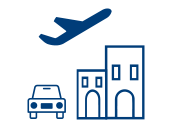 ALL IN ONE
The best vacation packages
designed for SkyMiles® Members.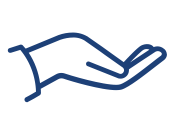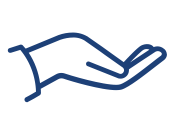 24/7 CARE
Experience the Delta CareStandard™ and award-winning support and service
— whenever you need it.