Exceptional Begins with Delta
---
You deserve to feel at home, even when you're on the move. To be welcomed, even before you reach your destination. To feel taken care of, even when you're busy taking care of everything else. You deserve to arrive refreshed, even after a short flight. To stretch out, even after a long layover. To enjoy your time, even when you're on a long journey. For everything you deserve and even more, Delta's proud to offer a variety of signature products and experiences unlike anything else in the sky. 
PREMIUM CABIN EXPERIENCES
Complete Luxury from Delta
---
Find more than cabins, find complete luxury experiences. Start with expedited Sky Priority® security, boarding and baggage handling, then stretch out in a spacious seat and savor chef-inspired fine dining.
An Elevated Main Cabin Experience
---
Expect to be impressed in Delta's elevated Main Cabin, available on select international routes(1). The industry-leading experience is filled with thoughtful touches that were designed by Delta flight attendants with one goal in mind – delivering an exceptional onboard experience for all by creating memorable moments in flight.
Please note this third-party content may not meet the accessibility standards followed by Delta Air Lines.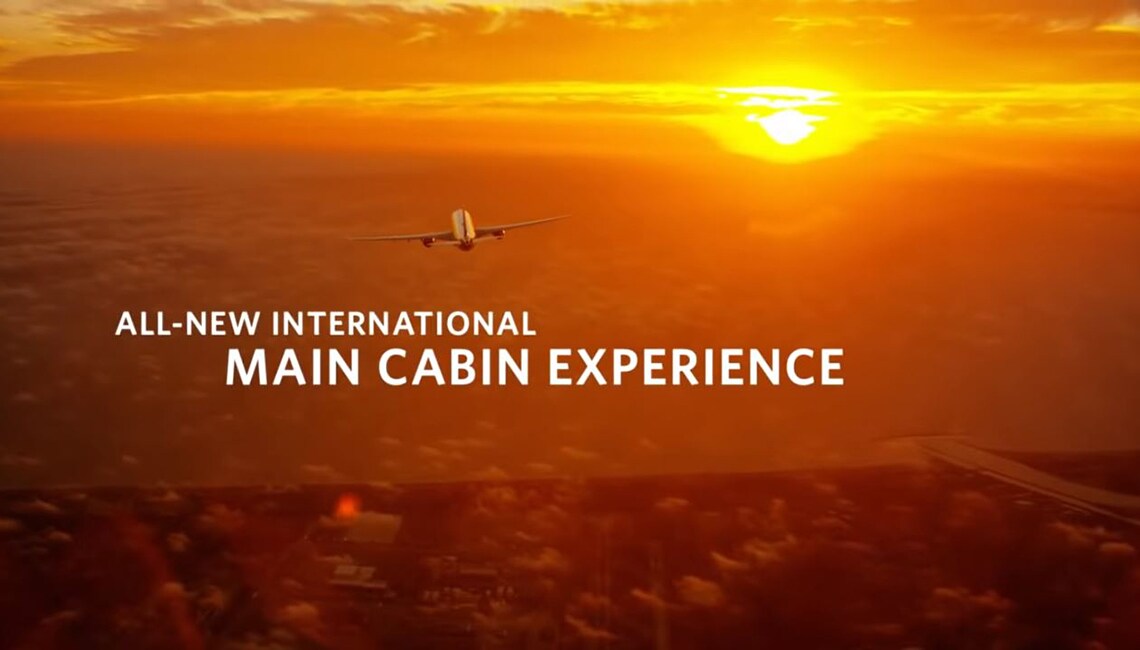 Welcome Aboard
Enjoy welcome cocktails as you settle in.
Dinner is Served
Explore menus featuring larger entrees and new recipes inspired by beloved Delta One dishes.
Turn Down Service
Rest easy with extra blankets provided for an added layer of comfort.
(1) Elevated Main Cabin service is available on all international flights over 6.5 hours. Flights on B-757 aircraft may not feature the full International Main Cabin experience. Blanket quantities are limited.
Excellent Service & Seats
---
Experience Delta's signature service and amenities with every Main Cabin offering. Then, see how Delta offers even more in Delta Comfort+®.
Even More On Board
---
From taxi to takeoff to landing, you'll enjoy each moment of your journey in a Delta premium or Main Cabin experience. Find exclusive features with every seat, like complimentary Delta Studio® entertainment. Plus, savor chef-curated dishes and complimentary beer, wine and spirits depending on your experience.