Paris - Charles de Gaulle Airport (CDG)
---
The Paris Charles de Gaulle Airport is color-coded for easy access. Terminals are marked with white or red bands and connected by moving walkways. Be sure to explore a selection of dining experiences.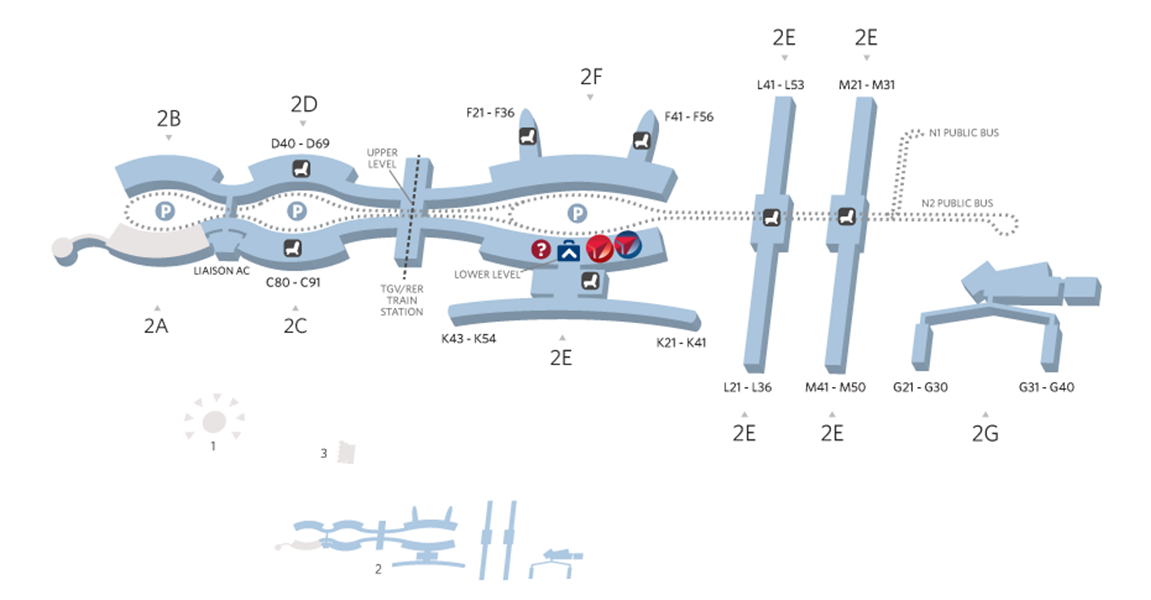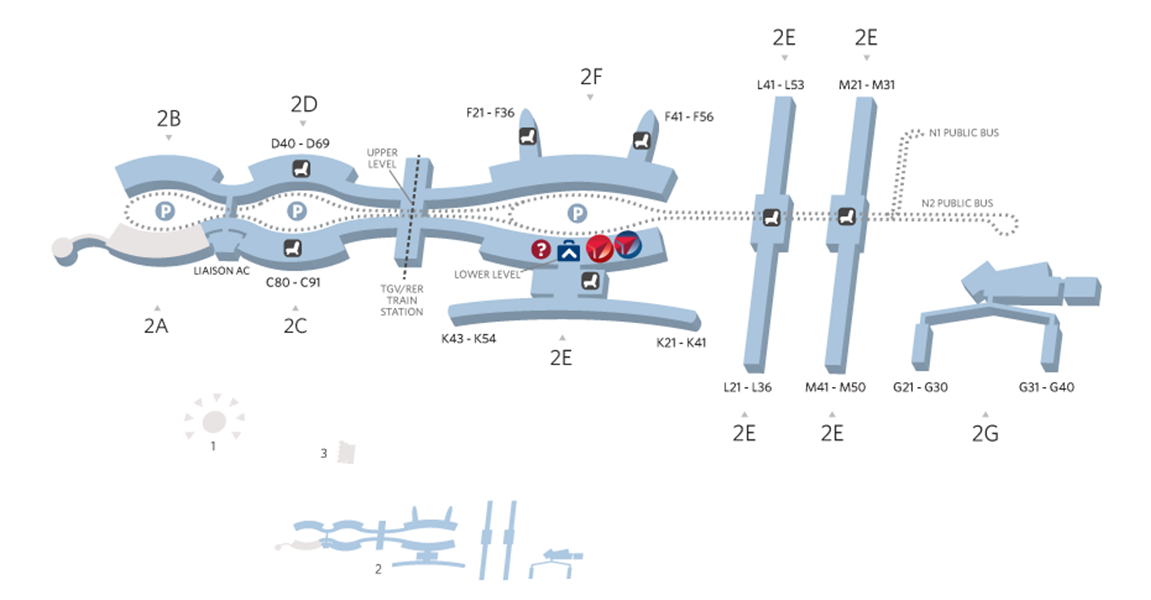 Delta operated flights arriving from and departing to the USA operate in Terminal 2E
Partner operated flights arriving from and departing to the Schengen zone operate in Terminal 2F and 2G
Partner flights flying to or arriving from outside the Schengen zone operate in Terminal 2E
If your connecting flight is in another terminal, head directly to your gate after landing
Your bags will be checked through to your final destination if your connecting flight is with Delta or one of our partner airlines
Delta Air Lines operates in Terminal 2E, Terminal 2F and Terminal 2G
To check in, have your passport ready and use any Air France kiosk to print your boarding pass and luggage tag. To drop your luggage, use the Delta bag drop counters at Row 9. Alternatively, Sky Priority-eligible customers may check in at Air France's Sky Priority zone in Rows 6-7
After checking in, go to the main security checkpoint in Terminal 2E
Flights to Paris
Looking for a Delta flight to the City of Lights? Find direct Delta flights to Paris or any of the 300+ destinations that we serve.
Paris Vacation Packages
Choose your favorites, then book a vacation package to Paris that includes a Delta flight. You'll also save on hotels, car rentals and more.