Los Angeles International Airport (LAX)
---
Our trusted airline partners Aeromexico and Virgin Atlantic are currently operating from Terminal B. Aeromexico customers should continue to check-in and clear security at Terminal 2. Virgin Atlantic customers will check in, drop bags and board at Terminal B. Learn more, opens in a new window about LAX.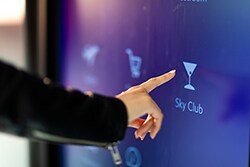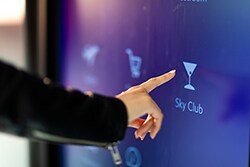 New Delta Sky Club® Opening in Spring 2022
Our new state-of-the-art Delta Sky Club will feature premium enhancements, including a year-round outdoor Sky Deck, access to both terminals and more.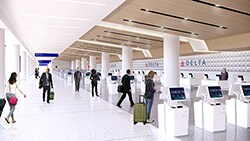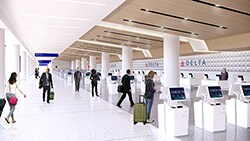 Elevated Check-In Experience
Look forward to one central location for Delta and our partners with a reinvented check-in experience for faster service from curb to gate featuring a new lobby, security screening checkpoint and baggage claim.
Terminal 3 Concourse
The completely renovated Terminal 3 will feature new departure gates, enhanced seating space and premium retail and dining.
Improved Delta One® Check-In Experience
Enjoy faster check-in and expedited security lines in the private reception area when you travel with Delta One.
---
In our convenient, new location, enjoy immediate benefits including faster arrival and departure from LAX. You'll also notice ongoing enhancements along the way while we work hard over the next few years to bring you a new state-of-the-art check-in experience and a new enhanced security checkpoint to get you from the curb to the gate with ease.
DELTA ONE® AT LAX
---
Delta One passengers are invited to a private and personalized check-in experience in Terminal 2. Just look for "Delta One" signage along the curb when first arriving.
EXCLUSIVE CHECK-IN
Start with a warm welcome at our Delta One at LAX private reception area and let our Elite Services team take care of your every need.
TAKE A SEAT (AND A SIP)
Let us handle check-in and luggage while you relax with a complimentary snack and beverage from the Delta One at LAX refreshment bar.
COAST THROUGH SECURITY
Be escorted to expedited security screening via private access corridor. For T3, departures, reach your gate in minutes via inter-terminal bus.