New York - LaGuardia International Airport (LGA)
---
We're hard at work building a state-of the art airport experience for New Yorkers. As part of Delta's $3.9 billion airport transformation project, travelers can now enjoy the newly opened Concourse G, and coming Spring 2022 a new arrivals and departures hall will make transiting through LGA something to look forward to.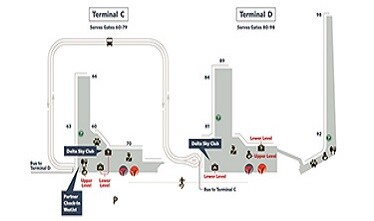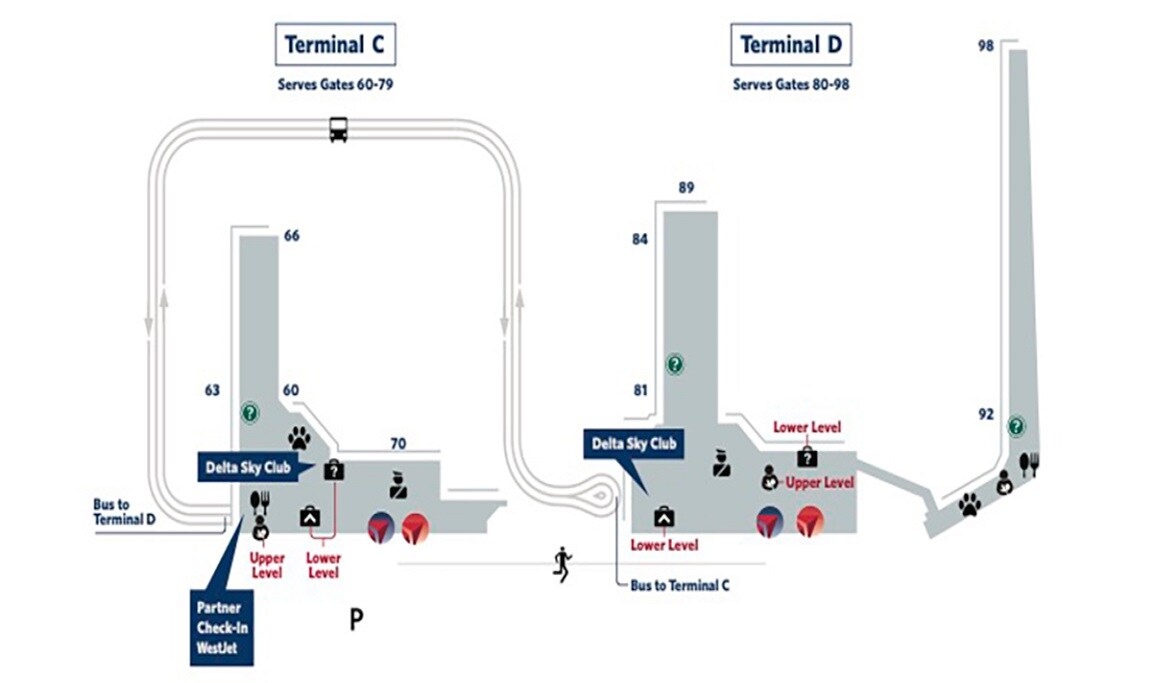 Slide of :
More Choices

Slide 1 of 1: With a newly opened Club in Concourse C, there are now three Club locations to choose from—all of which offer fresh and healthy food, premium beverages, and more.
Flights to New York City
Explore flights to New York, connecting the Big Apple with our network of 300+ destinations worldwide. Find Delta flights available to and from every New York airport.
As we work to improve the airport, beginning April 10, gate numbers at LaGuardia Airport are changing. If your departure gate is numbered between 60-79 please proceed to Terminal C for your departure. If your departure gate is numbered between 80-98 please proceed to Terminal D for your departure.
To enable the construction of Delta's new terminal at LGA, beginning October 16th 2021 , the Terminal D departures and arrivals roadways will be moved to the newly constructed central Delta terminal . A covered walkway will be in place and signage will be provided to help direct you. Wheelchair and porter services will be available for assistance. Please allow a little extra time in your travel journey for both departures and arrivals. Customers arriving and departing from Terminal C can continue to use the Terminal C arrival and departures curbs.
The pedestrian bridgeway connecting Terminals C and D post-security at New York-LGA is now closed to enable the construction of Delta's new terminal complex. Dedicated bus service is available for customers who need to move between Terminals C and D post-security. (The arrival roadside walkway connecting Terminals C and D pre-security will remain open.) Turn-by-turn walking directions to move through LGA are available via airport wayfinding maps on the Fly Delta app.
To help make your next trip to LaGuardia Airport a smoother one, check out these travel planning tips:
Terminal C and D parking garages can fill up, so we recommend that you reserve a spot in advance or park in the Terminal B garage and take the shuttle to Terminal C or D.
Please allow extra time for arriving and departing due to roadway congestion.