See the World
See The World
Infinite Bucket List Opportunities
Travel to more of the places you want to go easier with our growing network from Seattle. You'll find more ways to tailor your trip with complimentary on-demand in-seat entertainment now on more flights, plus new amenities when you fly internationally. And you can even watch your miles add up for things you do every day like riding with Lyft or staying with Airbnb with rewarding SkyMiles program benefits.

Go See Europe
With enhanced international service and more nonstop flights from Seattle to Paris, your travel to Europe is better than ever. Take advantage of convenient connections, mileage earning and redemption, and elite benefits across Europe through our partnerships with Virgin Atlantic, Air France, KLM and Alitalia.
Paris
Fly nonstop to Paris easier with three additional flights per week now available through our partnership with Air France. No matter which flight you choose, you'll earn miles and enjoy elite benefits along the way.
---
Amsterdam

Visit Amsterdam on your time with nonstop daily flights taking off from Seattle twice a day. Your flight experience includes our enhanced international cabin service and amenities, complete with Delta One, Delta Comfort+ and Main Cabin options.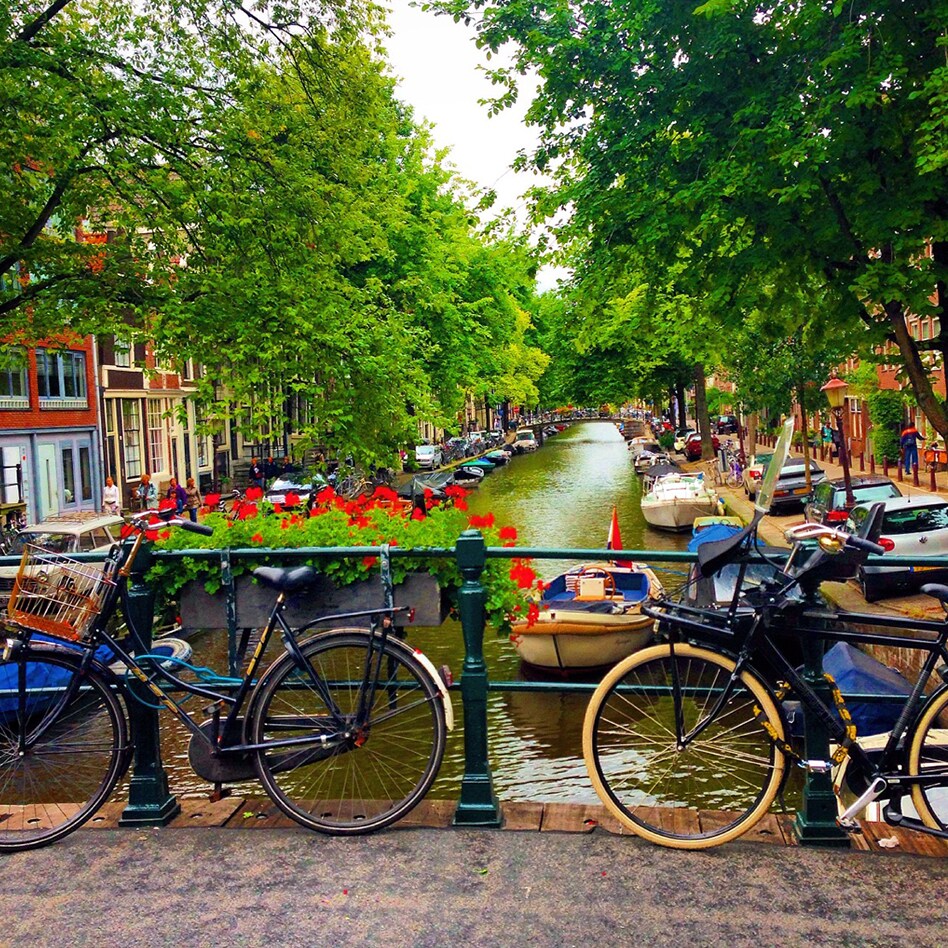 ---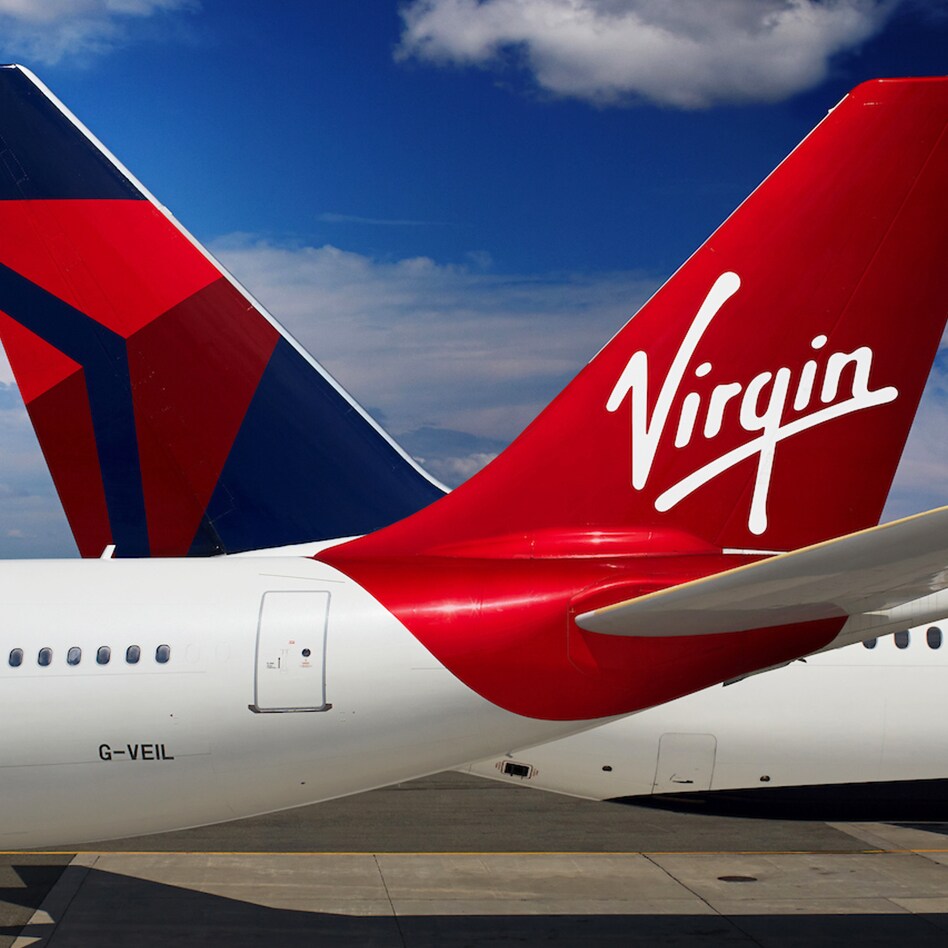 London

When your travels take you to the U.K., you're in for unique perks and amenities through our partnership with Virgin Atlantic. Look forward to premium lounge access and onboard walk-up bar with the Upper Class experience or the Wander Wall of snacks in Premium Economy, plus enhanced air quality and mood lighting throughout the Dreamliner aircraft.
---
TRAVEL WELL IN THE WEST
---
Stay entertained with free in-seat entertainment on all flights between L.A. and Seattle this summer. Wherever you go, enjoy free messaging and more industry-leading amenities.
SLEEP ALL THE WAY TO NEW YORK
New on select flights to New York - choose Delta One to experience our most luxurious cabin. Catch up on sleep in lie-flat seats with Westin Heavenly In-Flight bedding and dine well with chef-curated menus paired with hand-selected wines. Your experience also includes access to Delta Sky Club and Sky Priority suite of benefits.
FIND YOUR HAWAIIAN ESCAPE
Travel to the islands in style with nonstop, year-round flights, complete with additional amenities to make your travel more memorable. Always stay entertained and connected with complimentary, in-seat entertainment and free smartphone messaging, plus you'll enjoy complimentary Starbucks coffee and refreshed snack selections to Honolulu, Maui, Lihue or Kona.

---
WASHINGTON D.C.
Take in spectacular sights or get down to business with daily nonstop flights to Washington-Dulles airport (IAD) starting June 8th.
KANSAS CITY
Starting June 8th, reach Kansas City direct with convenient nonstop flights taking off daily.

INDIANAPOLIS
Jet straight to the nonstop excitement of Indianapolis with direct flights taking off daily beginning June 18th.

---
MORE OPTIONS TO MEXICO
---
Go easier with more direct flights to Mexico City and seasonal service to Los Cabos and Cancun. With our Aeromexico partnership, you'll earn and redeem miles and enjoy easy connections throughout Mexico.
Terms & Conditions
A portion of travel for some itineraries may be on the Delta Connection® carriers: Compass Airlines, Endeavor Air, Inc. GoJet Airlines, Republic Airline, and SkyWest; Delta Shuttle® carriers: Republic Airline, Compass Airlines and SkyWest; SkyTeam partners: Aeroflot, Aeromexico, Air Europa, Air France, Airlinair, Air One, Air One City Liner, Alitalia, BritAir, CSA Czech Airlines, and KLMor Delta codeshare partners: Aerolitoral dba Aeromexico Connect, Alitalia CityLiner dba Alitalia, CAIone Alitalia Express dba Alitalia, Aeromar, Brit Air dba Air France, Carpatair dba Alitalia, City Jet dba Air France, GOL Airlines, Hawaiian Airlines, Horizon Air Industries dba Horizon/Alaska Airlines, KLM CityHopper, Olympic Air, Privilege Style, Regional CAE dba Air France, SkyWest dba Alaska Airlines, SwiftAir, Virgin Atlantic International, Aer Lingus dba Virgin Atlantic Little Red, and WestJet.

Delta Studio entertainment subject to availability and varies by aircraft and route. See delta.com/studio for details. Must be 21 or older to enjoy complimentary alcoholic beverages. Please drink responsibly.

Free Messaging: A capable smartphone is required to use Free Messaging. Free messaging usage is restricted to smartphones utilizing select messaging apps. Terms of use apply. Visit delta.com/wifi for more details.

Delta Sky Club: All Delta Sky Club rules apply to Delta Sky Club. To review the rules, please visit delta.com/skyclub. Individuals must be at least 18 years of age or 21 years of age to access Clubs with a self-service bar, unless accompanied by a parent or legal guardian who is also accessing the Club with a Single Visit Pass or Club membership. Delta reserves the right to revise the Delta Sky Club rules without notice. Entrance to Delta Sky Club and our network of lounges is complimentary with all international Delta One tickets on the day of international travel. Note that amenities may vary among Delta Sky Club locations. Offer and rules subject change at any time without notice.

Delta Comfort+: Features differ according to flight type/destination/aircraft. Domestic flights offer up to 3 more inches of legroom and international flights offer up to 4 more inches than the standard Main Cabin seat. Delta Comfort+® offers premium snack options on flights 900 miles and greater as well as select routes under 900 miles, and dedicated overhead bin space. Dedicated overhead bin space is subject to availability.

Virgin Atlantic Clubhouse Lounge Access: Clubhouse lounge access is available to Upper Class passengers and Diamond and Platinum Medallion members with a same-day nonstop transatlantic flight to/from the U.K. that is operated by Delta or Virgin Atlantic. Diamond and Platinum Medallion members are allowed to bring one guest.

Virgin Atlantic Revivals Lounge Access: Revivals Lounge access is available to Upper Class/Delta One passengers and Diamond and Platinum Medallion Members with a same-day nonstop transatlantic flight to/from the U.K that is operated by Delta or Virgin Atlantic. The Revivals Lounge access policy restricts eligible passengers from bringing a guest into the lounge.

SkyMiles Partner Offers: SkyMiles partner offers subject to the terms and conditions of each individual offer. SkyMiles partners subject to change. All SkyMiles program rules apply. To review the rules, please visit Membership Guide & Program Rules and Medallion Benefits Terms & Conditions.