LEAVING ALASKA JUST GOT EASIER

WHEN YOU HAVE TO LEAVE, TAKE 10% OFF PLUS FREE CHECKED BAGS WITH YOU.
PROMOTION DETAILS
Look at that—you're one step closer to having 10% off in your My Delta account. Just register by December 31, 2016 and fly by January 31, 2017 to take advantage of this exclusive offer.
FOR AN UPCOMING FLIGHT:
Get 10% off your next flight's base fare with travel originating from Alaska to anywhere within the 50 United States.
ONGOING FOR ALASKA RESIDENTS:
Book using your SkyMiles® number and enjoy two complimentary checked bags for you and up to eight of your travel companions—no registration required.
Take advantage of convenient, nonstop flight options from Alaska including:
Daily year-round nonstop flights from Anchorage to Seattle and Minneapolis
Seasonal nonstop flights to Atlanta and Salt Lake City
Seasonal service from Ketchikan and Sitka
Now year-round service from Fairbanks and Juneau to Seattle
Not a SkyMiles member? Join now and return to this page to register for this special offer using your new SkyMiles number.
---
A portion of travel for some itineraries may be on Delta Connection® carriers SkyWest and Compass Airlines.
Terms & Conditions
Two Free Checked Bags Terms and Conditions: Only residents of the State of Alaska, as determined by the primary address on file for residents' SkyMiles account number, are eligible for the two free checked bags. SkyMiles members with residency in the state of Alaska are eligible for two (2) free checked bags for themselves and up to 8 additional travelers in the same reservation on flights marketed and operated by Delta Air Lines or Delta Connection carriers out of Alaska. Waiver is only for normal bag fee, if any, for the first and second checked bag that are not overweight and not oversize under Delta's applicable rules as set forth in Delta's contract of carriage. Additional checked bags will be subject to the applicable baggage fees as outlined by Delta's rules and the purchased fare as set forth in Delta's contract of carriage. First flight in itinerary must originate in the state of Alaska to qualify. Valid only on flights to/from the US 50 that meet requirement of the first flight in itinerary originating in the state of Alaska. The checked baggage benefit is available when checking in with Delta Air Lines or a Delta Connection carrier and connecting to another carrier for domestic travel. To qualify for the checked baggage benefit, the member's SkyMiles number must be in the reservation prior to checking bags. If a member has received the checked baggage benefit for any part of a reservation they may not change their frequent flyer number to another airline's program. The checked baggage benefit is not available when checking in with a codeshare or airline partner. For group reservations, only the SkyMiles member is eligible for the checked baggage benefit, and the benefit does not extend to all parties in the group reservation.
10% Offer Terms and Conditions:
Eligibility: This is a public offer. You must be a new or existing Delta SkyMiles member and a resident of the state of Alaska, as determined by the primary address in your SkyMiles account. This offer is non-transferable. New and existing AS Perks members must register online by December 31, 2016 (ending 11:59:59 PM, U.S. CDT).
10% Discount Off Base Fares: If you meet the eligible criteria, you will receive a 10% discount e-Certificate after registration in the promotion. New and existing members must first register for the promotion to qualify for the 10% discount off the base fare portion of published air fare for travel originating from the state of Alaska for travel within the 50 United States.
Expiration: For enrollments between January 1, 2015 and December 31, 2015, the e-Certificate expires January 31, 2016. For enrollments between January 1, 2016 and December 31, 2016, the e-Certificate expires on January 31, 2017.
Reservations and ticketing: Reservations must be made per rule of the fare purchased. Discount applies to the base fare portion of the published fare purchased. Valid for one passenger per certificate for one-time use. Reservations and ticketing must be electronic and completed at the time of booking by the date expiration date specified above. This certificate may only be redeemed at delta.com/redeem by entering your certificate number and redemption code. Fares shown are available at delta.com. Tickets cost $25 more if purchased from Delta over the phone, $35 more at a Delta ticket counter or ticket office, and these amounts are nonrefundable. Tickets are non-transferable. All Delta SkyMiles program rules apply. Fares, fees, rules, and offers are subject to change without notice. Other restrictions may apply.
Minimum Stay: Per fare rule.
Maximum Stay: Per fare rule
Blackout dates: Per fare rule.
Eligible Fares: Discount applies to roundtrip or one-way travel on all published fares and all cabins, excluding E class fares. For those itineraries with a connection, the discount is only permitted in combination with a through published fare from origin to destination. Discount is not permitted on point-to-point fares.
Itinerary: Only valid on Delta Air Lines- or Delta Connection-marketed and -operated flights.
Waitlisting, open segments and standby are not permitted.
Routing: Per fare rule.
Transferability: Certificates are not transferable.
Refunds/Reissues: Refunds are subject to rules of the fare purchased. Most fares are nonrefundable. For nonrefundable fares, Delta may permit you to apply a portion of the fare value to future travel upon payment of applicable fees and fare difference. Otherwise the ticket will have no value. For refundable fares, refunds and changes are permitted per rules of fare purchased. The discount is not refundable.
Combinability: Discount is not combinable with other pricing programs that use a ticket designator or other promotional offer that may be later specified by Delta Air Lines.
Certificate offer: This certificate is void if sold, auctioned, bartered, altered or exchanged for compensation, and are subject to confiscation by Delta. Offer will be deemed fully used upon ticketing and will not be honored retroactively or in connection with the exchange of any wholly or partially unused ticket.
Miscellaneous: Delta is the final authority on the interpretation of these rules, and these program terms and conditions may be changed by Delta prior to usage and without advance notice.
Valid on: Delta or Delta Connection-marketed and -operated flights.
Validity Period: To participate in this offer, you must register, or reenroll if you are an existing member of the 2015 Program, by December 31, 2016. Enrollment ends 11:59:59 PM, U.S. CST, on December 31, 2016.
Promotional Fulfillment For 10% Discount: The 10% Discount e-certificate will be fulfilled within 30 days following the date you register for the promotion, at which time the redemption information may be found online at delta.com/profile.
Promotional Reference Code: Please refer Delta customer service representative to 161001 promotional reference code and EP001 ticket designator code.
Miscellaneous: All SkyMiles® program rules apply to SkyMiles program membership, miles, offers, mile accrual, mile redemption, and travel benefits. The rules are subject to change anytime. To review the rules, please visit delta.com/memberguide. Certain unpublished fares are not eligible for promotional participation. You may visit delta.com for more details and specific restrictions. Taxes and fees for Award Travel are the responsibility of the passenger and must be paid at the time the ticket is booked. Partner offers are subject to the terms and conditions of each individual offer. Offers void where prohibited by law. Offers and benefits subject to change without notice. Other restrictions may apply. Bonus applies only to the traveling SkyMiles member. The offer cannot be combined with other Delta/SkyTeam® offers.
© 2016 Delta Air Lines, Inc.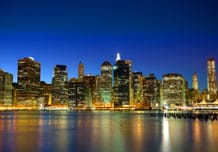 Getaway Plan
High-Flying Perks