Delta Sky Way at LAX
DELTA SKY WAY AT LAX
Rebuilding Our Home At LAX
---
We're taking larger steps towards the $1.9B Sky Way at LAX modernization to build the next generation of terminals. The progressive enhancements will enable a seamless journey from curb to gate with a centralized hub for Delta and our partners, a convenient bridge for easier connections, and expanded terminals with improved dining and shopping options. Read on for more information about what's to come and what to know when traveling from LAX.


Know Before You Go
Review changes to the travel experience and our continued commitment, through the Delta CareStandardSM at the Travel Planning Center.
Centralized LAX Hub
Look forward to one central location for Delta and our partners with a reinvented check-in experience for faster service from curb to gate.
Enhanced Terminal
Our future terminal experience will save you time with more space at each gate and easily accessible power outlets.
Easier Connections
A new sky bridge walkway will be added beyond the security checkpoint to help you move easily between Terminals 2, 3 and B.
New Delta Sky Club
A state-of-the art Delta Sky Club will open early 2021 featuring premium upgrades, more space and access to both terminals.
COVID-19 Impacts
As COVID-19 impacts travel plans for many of our guests, we are temporarily closing Club operations in Terminal 3. We apologize for any inconvenience to our guests.
News & Advisories
---
Tips & Tools To Assist You
TERMINAL B TRANSFERS


Upon arriving at LAX, proceed through Passport Control then Baggage Claim and Customs. Then, follow the signs for connecting flights to re-check bags for your next flight and proceed to the security checkpoint of your departure terminal.
TIP: Download the latest Fly Delta app for interactive LAX maps to navigate through each terminal, search for restaurants or gates, see estimated walk time or get turn-by-turn walking directions and up-to-the-minute information about your gate and terminal.
TIP: Use terminal shuttle buses for connections between terminals. To save time, use shuttle buses instead of exiting the terminal secure area. Exiting the secure area requires an additional security screening to reach your gate.
TIP: To exit the airport loop road faster, stay to the far left and make a left turn on the shortcut access road just past Terminal 2 and follow the signs for Airport Exit. See Details.
Arrival & Check-In
---
In our convenient, new location, enjoy immediate benefits including faster arrival and departure from LAX. You'll also notice ongoing enhancements along the way while we work hard over the next few years to bring you a new state-of-the-art check-in experience and a new enhanced security checkpoint to get you from the curb to the gate with ease.
DELTA ONE
®
 AT LAX 
---
Delta One passengers are invited to a private and personalized check-in experience in Terminal 2. Just look for "Delta One" signage along the curb when first arriving.
EXCLUSIVE CHECK-IN
Start with a warm welcome at our Delta One at LAX private reception area. and let our Elite Services team take care of your every need.
TAKE A SEAT (AND A SIP)
Let us handle check-in and luggage while you relax with a complimentary snack and beverage from the Delta One at LAX refreshment bar.
COAST THROUGH SECURITY 
Be escorted to expedited security screening via private access corridor. For T3, departures, reach your gate in minutes via inter-terminal bus.
---
SKIP THE LINE WITH SKY PRIORITY®
With your Delta One purchase, you'll enjoy a faster check-in and security screening option with dedicated Sky Priority areas designed to get you to your gate even faster. Also available to Diamond, Platinum and Gold Medallion Members as well as travelers booked in First Class and SkyTeam Elite Plus members.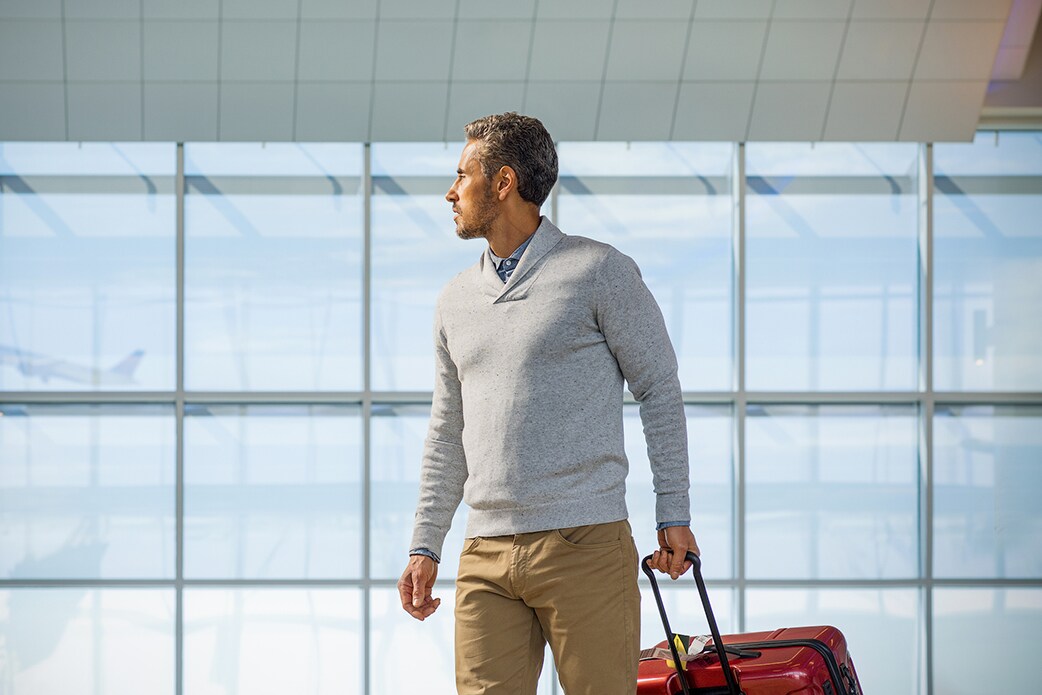 SPEED THROUGH SECURITY WITH CLEAR
The fastest way through security is now available at LAX and 24 other airports nationwide. CLEAR biometric screening lanes are available in Terminals 2 and 3 to help you breeze to the front of the security line with just the tap of a finger. SkyMiles® Members enjoy exclusive savings, thanks to our partnership. Enroll with CLEAR today. Terms apply.
INNOVATION AT WORK
LAX is now one of select airports to feature Delta's Innovation Lanes to add ease and convenience to your TSA security screening experience. Our automated bin system with multiple access points is designed to speed up wait times and get you on your way faster.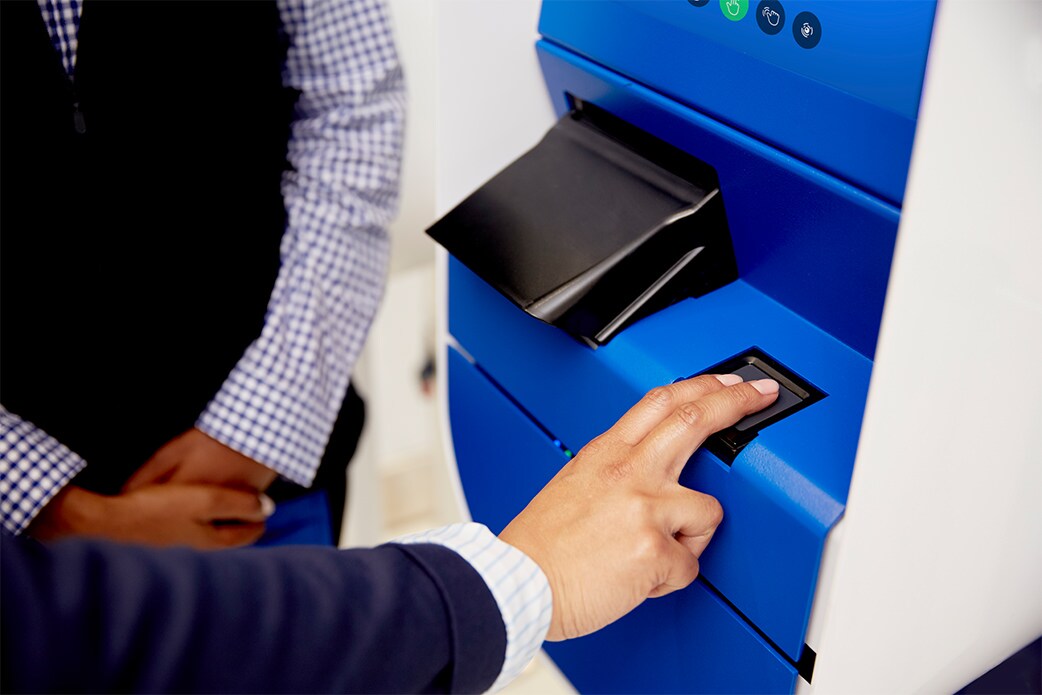 Pre-Flight Enhancements
---
Exciting new options are now available while we work to bring you a better gate experience. Enjoy recently opened restaurants and shops in both terminals as we redesign gate areas with new seating and additional in-seat power outlets.
TERMINAL 2 RESTAURANTS & SHOPS
COFFEE
Barney's Beanery
Starbucks
DINING
Built [Custom Burgers]
Ciabatta Bar
SeaLegs Wine Bar
Fresh Brothers Pizza & Sandwiches
Pick Up Stix
SlapFish Modern Seafood Shack
SHOPS
CNBC Express
CNBC Smartshop
DFS Duty Free
eSavvy

InMotion
Spanx
Univision
TERMINAL 3 RESTAURANTS & SHOPS
COFFEE
Peet's Coffee & Tea NEW!
Starbucks NEW!
DINING
Angel City Brewery NEW!
Ashland Hill and AH Bar NEW!
Blue Window NEW!
Deli & Co NEW!
Earthbar NEW!
La Familia NEW!
LA Life NEW!
Panda Express NEW!
The Parlor NEW!
Shake Shack NEW!
SHOPS
DFS Duty Free NEW!
Hudson LAXPress NEW!
Hudson News NEW!
Moshi NEW!
Soundstage by Hudson NEW!
 Returning Home
---
In our new location, you'll enjoy more convenience when landing at LAX. The average taxi time to your gate is now 20% faster, so you can move on to wherever your day takes you.