SKYMILES® MEMBERS' PICK PROPERTIES
---
Our SkyMiles Members' Pick rating makes it easier to choose your hotel or resort.
VACATIONING TODAY MEANS MORE —
75,000 MORE
---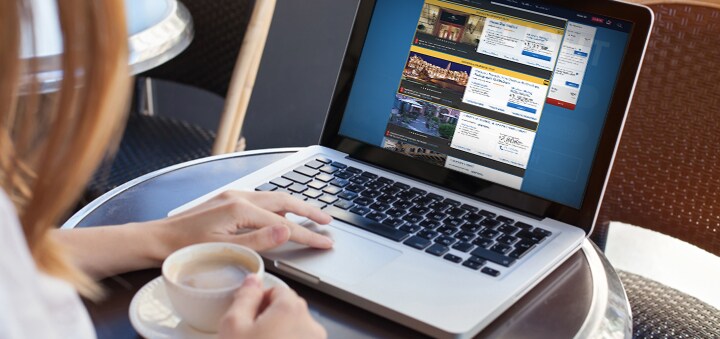 You can book with confidence knowing these select properties are recommended by SkyMiles Members — our most savvy travelers. These accommodations also have the highest customer satisfaction scores and are endorsed by our travel experts.

SKYMILES MEMBERS' PICK PROPERTIES HAVE:

4.5 Member rating score or higher*

High volume of SkyMiles Members who choose these properties

4-star hotel rating or higher

Close proximity to local attractions
* Based on a minimum of five SkyMiles Members'  survey responses.
Promotional Terms and Conditions
Purchase any Delta Vacations flight and hotel package from any Delta Vacations origin in the U.S. or Canada to any Delta Vacations destination, October 1 – December 14, 2021, for travel anytime.

At time of reservation, you must refer to promotional code SMMORE75K (miles) or SMMORE350 (savings).

Offer is valid on reservations that include a minimum of one flight on Delta Air Lines, Hawaiian Airlines, KLM Royal Dutch Airlines, Air France, Bahamasair, Aeromexico, Virgin Australia International, Virgin Atlantic, China Southern, WestJet and/or their codeshare partners; reservations that include only flights on other airlines do not qualify.

Minimum 2-night hotel stay at a Delta Vacations property required.

Package purchase includes flight and hotel; or flight, hotel and car rental, plus any optional activities.

With promo code SMMORE75K the primary traveler on the booking will receive 5,000 bonus miles on bookings up to $1,500; 20,000 bonus miles on bookings of $1,500-$3,999; 40,000 bonus miles on bookings of $4,000-$6,999; and 75,000 bonus miles on bookings of $7,000 or more.

Maximum of 75,000 bonus miles for the primary traveler only. SkyMiles number must be added to the booking as the primary traveler to receive the extra bonus miles.

The primary traveler is the SkyMiles Member whose number is used to make the booking and whose information in entered first on the Traveler Information page.

Please allow 6-8 weeks after completion of your Delta Vacations stay for the miles to be posted to your account.

With promo code SMMORE350 receive $25 off on bookings up to $1,500; $100 off on bookings of $1,500-$3,999; $200 off on bookings of $4,000-$6,999; and $350 off on bookings of $7,000 or more.

Maximum discount is $350 off per booking; discount is a percentage of each eligible land component.

Additional baggage charges for checked luggage may apply, as well as any applicable hotel/resort fees or departure taxes collected by hotel/resort/airport at destination.

Offer is not applicable to airfare or Globus family of brands including Globus, Cosmos, Monograms and Avalon packages; for groups of 10 or more people; and is not retroactive.

Must be purchased through Delta Vacations.

Offer applies to qualified passengers only. Children staying free in room do not qualify for discount.

Offer will recalculate if modifications are made to the booking.

Offer does not apply to taxes, fees and carrier-imposed surcharges.

Offer can not be applied retroactively.

No refunds will be issued toward offer. Offer has no cash value. Offer void if qualifying booking is canceled.

Programs and availability may vary. Delta Vacations flight reservations may be made up to 331 days in advance of flight departure.

Delta Vacations must issue all airline tickets.

Standard Terms and Conditions apply and are outlined during the booking process; other restrictions may apply.

Delta Vacations is the final authority on the interpretation of these rules and reserves the right to change these Terms and Conditions without prior notice.

All SkyMiles Program rules apply. To review the rules, please visit delta.com/memberguide. Delta Vacations airfares will earn Medallion® Qualification Dollars (MQDs – U.S.-based members only) based on fare class and distance flown. Bonus miles do not count toward Medallion Status or Million Miler™ Status. Offers void where prohibited by law. Offers subject to change without notice. Other restrictions may apply.
Redemption Instructions
Promotional code will always be validated and appropriate discount will be deducted if terms and conditions are met.
Via the Internet:
Enter promotional code SMMORE75K (miles) or SMMORE350 (savings) in the Promo Code/eCertificate box on the Booking page.
Via Customer Engagement Center or Travel Advisor:
At time of reservation, you must refer to promotional code SMMORE75K (miles) or SMMORE350 (savings).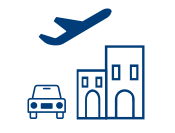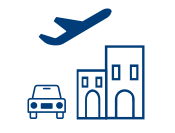 ALL IN ONE
The best vacation packages
designed for SkyMiles® Members.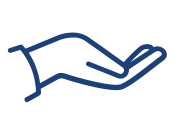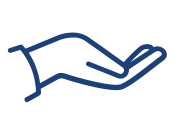 24/7 CARE
Experience the Delta CareStandard℠ and award-winning support and service
— whenever you need it.