Greece Vacation Packages
---
Whether discovering ancient ruins, listening to mythical tales, or indulging in a plate of grilled octopus, a Greek getaway is the ultimate Mediterranean escape. Attracting travelers for decades, Greece's ancient history, archaeological sites, beautiful islands and warm culture make an unforgettable getaway.
Explore Greece
---
Mainland Greece has a lot to offer — from golden beaches to imposing mountain ranges. Often referred to as the cradle of Western civilization, Athens is its capital and home to iconic 5th-century landmarks like the Acropolis and the Parthenon temple. Surrounded by the sparkling Aegean Sea, there are six main island groups with more than 200 inhabited Greek Islands and more than 6,000 scenic isles, each with its own vibe. Three popular islands that are a must-see are Crete, Mykonos and Santorini.
Trace the footsteps of Greek history from the Paleolithic Era to Roman times with a Greece getaway that includes hundreds of archaeological sites and museums. Nothing can compare to Greek culture, where dining is relaxed, simple and informal, and the Mediterranean-inspired food and wine are simply scrumptious. Exquisite, timeless beauty is etched in and around every corner of the mainland and the Greek Islands, creating a perfect backdrop for romance, leisure and adventure.
Europe Special Getaways
---
With Delta Vacations, you can choose from an exciting array of special getaway packages tailored exclusively for a unique experience.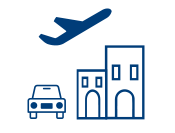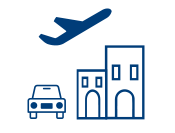 ALL IN ONE
The best vacation packages
designed for SkyMiles® Members.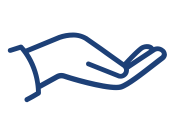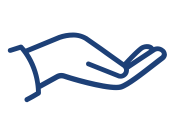 24/7 CARE
Experience the Delta CareStandard™ and award-winning support and service
— whenever you need it.