Dublin & Shannon Vacation Packages
---
Dublin will delight and enfold you in its medieval and Georgian heritage, not to mention its magnificent castles, stately homes and enchanting gardens. The Shannon region will captivate you with its rugged Atlantic coastline, picturesque towns and rural charm.
Explore Dublin & Shannon
---
With structures scattered throughout the country dating back 5,000 years before the Egyptian Pyramids, Ireland is a history lover's dream. Known for its medieval streets, pints of Guinness, Temple Bar culinary scene, and traditional Irish culture, Dublin will have you singing and dancing in no time. While Dublin entertains and enlightens, Shannon inspires. This gateway to Ireland's west coast has inspired artists, writers and travelers for centuries. From quiet beauty and rural charm to towering cliffs and golden beaches, this spectacular region has a lot to offer, including the majestic beauty of the Cliffs of Moher and the unusual landscape of The Burren.
Slide of :
Temple Bar District

Slide 1 of 3: For spirited live Irish folk music and plenty of Guinness, this riverside neighborhood is a famous party hub by night and an artistic enclave by day.

Ring of Kerry

Slide 2 of 3: Go off the beaten track to see these spectacular cliffs and more along the scenic Ring of Kerry's 111-mile route in southwestern Ireland.

Cliffs of Moher

Slide 3 of 3: Situated in County Clare along the Wild Atlantic Way, the sheer scale and dramatic impact of the breathtaking Cliffs of Moher will amaze you.
Europe Special Getaways
---
With Delta Vacations, you can choose from an exciting array of special getaway packages tailored exclusively for a unique experience.
ALL IN ONE
The best vacation packages
designed for SkyMiles® Members.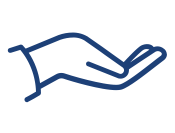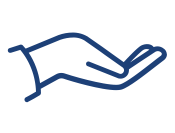 24/7 CARE
Experience a new standard of care and award-winning support and service —
whenever you need it.