Diversity, Equity & Inclusion
Lifting As We Climb
---
We actively seek diversity, boldly pursue equity, and consciously promote inclusion to create a sense of belonging for all people.
"Thoughtful action combined with a focus on championing diversity, equity and inclusion in the workplace and within our personal lives will play a healing role to help us keep climbing. The Delta family will use whatever means we have to move the world toward a better, more just tomorrow."
- Ed Bastian, Chief Executive Officer
Connecting, Reflecting and Respecting the World
---
Skills-First Approach to Talent
---
Within our society, a premium was historically placed on education when education was not provided equally for all. In order to create a more equitable workforce, we are applying a "
skills-first
" mindset to hiring and development. We do this by giving equal consideration to a candidate's skills, background and experience as we would give to education and academic pedigree.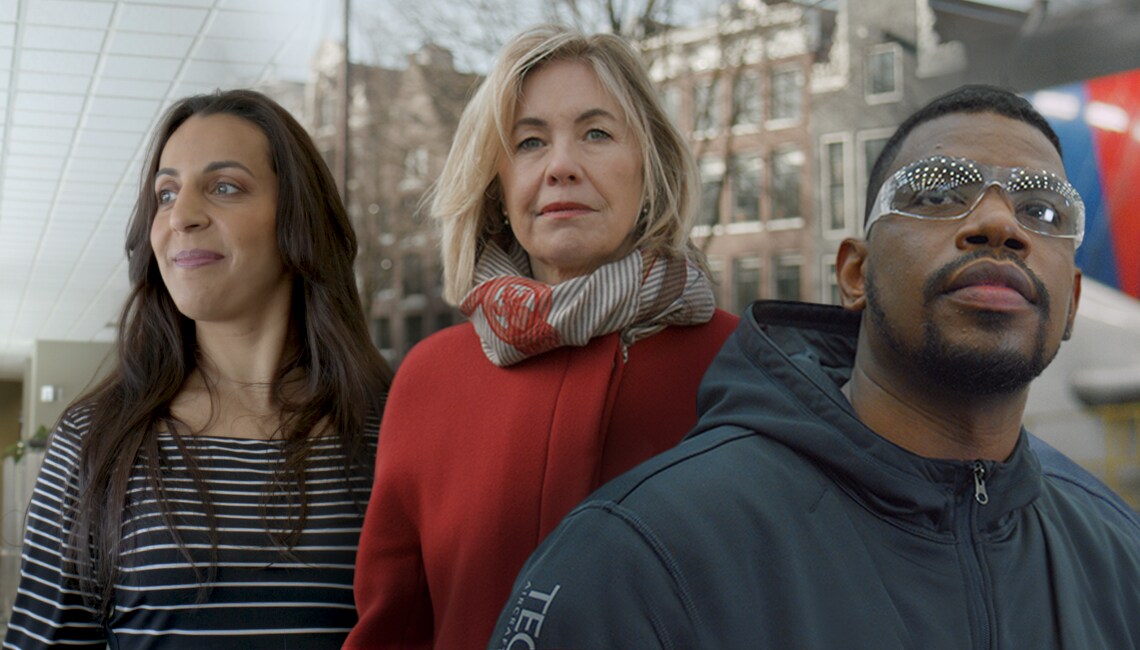 Business Resource Groups
---
With nearly 30,000 members, Delta's ten Business Resource Groups provide opportunities for networking, development and career growth.
Our Business Resource Groups serve as consultants to the business on meaningful topics and diversity related strategies, programs and topics.
If you're a Veteran match the skills and specialties you earned, opens in a new window serving in the military to Delta's open jobs.
All Business Resource Groups
ABLE - Disability BRG

ADELANTE - Latin America and Hispanic BRG
BOLD - Black Community BRG
EQUAL - LGBTQ+ BRG
FUSION - Asian Pacific BRG
GENGAGE - Multigenerational Workforce BRG
GREEN UP - Sustainability BRG
SHE - Women's BRG
VETERANS - Veteran's and Armed Forces BRG
WORKING FAMILIES - Working Parents and/or Caregivers BRG
A Deeper Look at Delta's People
---
Transparency is key to driving change. We measure our progress as we work to build a more diverse workplace and world. We hold ourselves accountable and regularly report on our results. 
Generation

Veterans

Gender

Ethnicity
Generation
Baby Boomer - DOB 1946-1963: 18%

Gen X - DOB 1964-1980: 41%
Gen Y - DOB 1981-1996: 36%
Generation Z - DOB > 1997: 4%
Updated end of year 2021
Veterans
Delta has a long-standing commitment to hiring veterans and reservists and approximately 11.4% of our workforce is made up of veterans.
Updated end of year 2021
Gender
Men 59%
Women 41%
Updated end of year 2021
Race & Ethnicity
Black 25%
Hispanic 11%
Asian 7%
Other 2%
Two or More Races 2%
White 53%
Updated end of year 2021
Closing the Gap
---
We are committed to Diversity, Equity & Inclusion in the broadest sense. Still, there are three areas where our representation gaps are unquestionably the largest: women, Black talent and other underrepresented racial and ethnic groups as a whole. This is where there are the most significant gaps between frontline representatives and that of their leaders. Read about how we're working to change that.
At the end of 2021, our workforce demographics were as follows:
Text Explanation of Chart
Scale Employees*: Women: 41.3%; Black: 25.7%; Other Underrepresented Racial & Ethnic Groups: 22%
Other Merit / Manager: Women: 41.9%; Black: 21.5%; Other Underrepresented Racial & Ethnic Groups: 22.7%
General Manager, Director, Managing Director: Women: 33.6%; Black: 8.7%; Other Underrepresented Racial & Ethnic Groups: 17.9%
Vice President & Above: Women: 29.3%; Black: 6.1%; Other Underrepresented Racial & Ethnic Groups: 15.2%
*Scale employees are paid an hourly wage and include pilots, flight attendants, maintenance technicians, customer service and reservation agents, ramp agents and more.
Join the Conversation
---
We often say you can't solve what you don't understand, so we have placed an emphasis on building understanding within our workforce and our world.  
Watch recaps of Delta's town halls or "Let's Talk About It" sessions—candid conversations around issues of diversity, equity or inclusion, meant to foster dialogue and drive change. Many of these talks are also made available on platforms like our In-Flight Entertainment seatback screens to invite our customers into our family-style conversations. 
Gaining Altitude
Gaining Altitude is a live video series that tackles conversations worth navigating. Delta Air Lines CEO Ed Bastian hosts insightful guests to discuss topics that matter to our world, from leadership to sustainability to Diversity, Equity & Inclusion.
Recognized for Our Progress
---
Our work to become the world's most inclusive airline.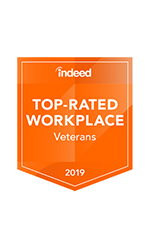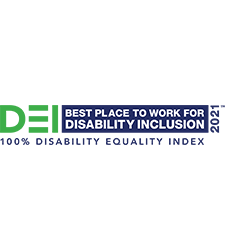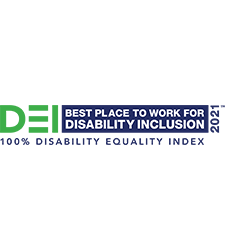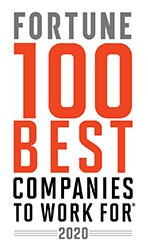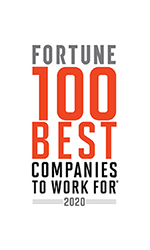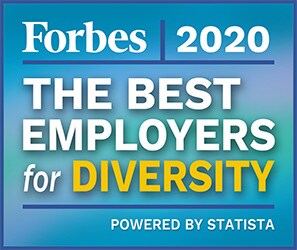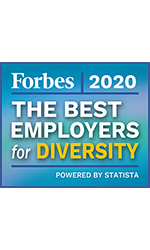 More Awards
Forbes - Best Employers for Diversity
Disability:IN and The American Association of People with Disabilities – Best Places to Work for Disability Inclusion
Glassdoor – Best Places to Work
Glassdoor – No. 1 Highest-Rated Company for Career Opportunities for Black Employees
Great Place to Work® and Fortune – Fortune 100 Best Companies to Work For
Great Place to Work® and Fortune – Best Workplaces for Diversity
Great Place to Work® and Fortune – Best Workplaces for Women
Great Place to Work® – Best Workplaces for Millennials
Nomi Network – Corporate Social Responsibility Award
Indeed – Top-Rated Workplaces for Veterans
Corporate Responsibility Magazine – 100 Best Corporate Citizens
Human Rights Campaign Foundation – Best Places to Work for LGBTQ Equality
Women's Business Enterprise National Council – Top Corporation for Women Business Enterprises
Veterans of Foreign Wars – Americanism Award
Glassdoor – Employees' Choice Award
Reports
---
DEI Reports
Other Corporate Reports

Note: Delta has been publishing annual Corporate Responsibility Reports (CRRs) from 2009 to 2019, and published its inaugural ESG report in 2020. To request a CRR prior to 2018, please contact sustainability@delta.com.
*The EEO-1 Report categorizes employment data about our U.S.-based workforce by gender, race/ethnicity and certain job categories. The job categories listed the EEO-1 Report are prescribed by the federal government based on the U.S. Department of Labor Job Classification Guide and do not represent how our workforce is organized or how we measure our progress.