THE FAST TRACK TO ELITE STATUS.
A QUICKER WAY TO MORE COMFORT AND CONVENIENCE.
PROMOTION DETAILS
You're an on-the-go go-getter — it's time to fly like one.
As a valuable customer, you deserve a faster journey to Medallion® status. So, treat yourself to industry-leading benefits like Priority Boarding, waived baggage fees and more.
Here's how it works:
First, register with your SkyMiles® number
Then, fly one qualifying round trip anywhere within six months to start enjoying an added level of service, exclusivity and rewards with Silver Medallion status. Plus, earn 5,000 bonus miles. Keep flying to earn even richer rewards:
Not a SkyMiles member? Join now to earn miles that don't expire.
---
Terms and Conditions
Eligibility: Only members who receive this communication directly from Delta Air Lines or directly from their company on behalf of Delta Air Lines are eligible to participate in this offer. This offer is non-transferable. To participate in this offer, eligible customers must travel as part of a corporate travel program with Delta Air Lines SkyMiles members must first register online for participation in the offer by June 30, 2016 (ending 11:59:59 PM, U.S. CDT on 06/30/16). Promotional registration is required before complimentary Medallion status and any bonus miles will be rewarded. Only tickets purchased following promotional registration will qualify for this bonus. Activities eligible for bonus miles and or Medallion status must be completed within six months from final enrollment.
Qualifying Activity: Qualifying flights must be purchased via authorized company channels using a corporate ticket designator. If needed, please check with your corporate travel department to verify your company's unique ticket designator and ticketing channels. Tickets purchased through any other ticketing source will not qualify. Eligible flights must be operated by Delta or Delta Connection® only. Other codeshare flights operated by Delta partners are not eligible. Only those round-trip flights purchased with a published fare that earns SkyMiles mileage accrual are eligible. Tickets with Fare Classes, L, U, T, X, V, E are excluded from this offer. Award, Miles + Cash, free, barter, pass travel and certain tickets, including but not limited to bulk, consolidator, cruise, vacation packages, inclusive tour and other tickets where the fare is not disclosed, are not eligible for this promotion. Eligible travel must be round-trip on a Delta issued ticket.
Medallion® Status Offer: If you meet the criteria to participate, you will receive: complimentary Silver Medallion status for six months upon completing 1 qualifying roundtrip flight, complimentary Gold Medallion status for twelve months upon completing 3 qualifying roundtrip flights, complimentary Platinum Medallion status for twelve months upon completing 6 qualifying roundtrip flights. The complimentary Medallion status is effective the day following your completion of required flight activity. Complimentary status is not combinable with existing status and will not extend any current or future status earned. Your complimentary Medallion status will return to the applicable status you qualified for during the Medallion year after your complimentary status ends. During the complimentary period, you will not have access to the following Medallion benefits: membership credential packet and Medallion tier card, reciprocal Medallion benefits with Delta's partner airlines and Rollover MQMs, unless you earn Medallion status through the normal published requirements at delta.com Members who reach Platinum Medallion status through this offer will not be eligible for Choice Benefits. Medallion status must be earned in subsequent years by traveling the required Medallion Qualification Miles (MQMs) or Medallion Qualification Segments (MQSs) and, for U.S. residents, spending the required Medallion Qualification Dollars (MQDs). You may enjoy Medallion benefits on all Delta or Delta Connection flights regardless of ticketing source, however only qualifying flight activity will be considered for qualification. For a full list of the terms and conditions associated with Medallion benefits, please visit delta.com/medallionterms.

Flight Bonus: If you meet the criteria to participate, you will receive 5,000 bonus miles for the first qualifying roundtrip flight purchased and flown after enrollment on any Delta-operated and -marketed flight. Earn an additional 10,000 bonus miles upon completion of three qualifying roundtrip flights and another 10,000 bonus miles upon completion of six qualifying roundtrip flights. Qualifying flights must satisfy the requirements set forth above in Qualifying Activity in order to earn the flight bonus.
Travel Period: All travel must be completed within 6 months of enrollment in the promotion.

SkyMiles: All SkyMiles program rules apply to SkyMiles program membership, miles, offers, mile accrual, mile redemption, and travel benefits. To review the rules, please visit delta.com/memberguide. For a full list of the terms and conditions associated with the benefits mentioned, please visit delta.com/medallionterms. Upgrades are subject to limited availability and may not be available on all flights.

Promotional Reference Code: Please refer Delta customer service representative to 970624.

Promotional Fulfillment: Bonus miles will post within 6-8 weeks of activity.
Entertainment: Entertainment options may vary by aircraft and route. Check our listings at delta.com to make sure your aircraft or route is included. Entertainment prices may be changed at any time. In-Flight Streaming entertainment valid on all Domestic 2-Class Wi-Fi equipped aircraft.
Delta One™, First Class and Delta Comfort+ passengers can get access to complimentary premium content via In-Flight Streaming entertainment by validating their seat numbers on the Delta Connect portal.
Delta is not responsible for outages of In-Flight Streaming service. For issues with streaming service, contact Gogo customer service. In-Flight Streaming entertainment is subject to Terms of Use, accessible via the Delta Connect portal available in-flight.
Miscellaneous: This is a one-time offer. Multiple registrations under this offer are not allowed. Offers void where prohibited by law. Other restrictions may apply. Offers and benefits are subject to change without notice. Bonus miles do not count toward Medallion® status or Million Miler™ status. Bonus applies only to the traveling SkyMiles member. This offer cannot be combined with other Delta/SkyTeam® offers. All Delta SkyMiles program rules apply. To review the rules, please visit delta.com/memberguide
© 2016 Delta Air Lines, Inc.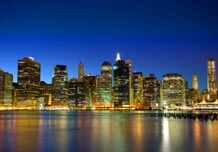 Getaway Plan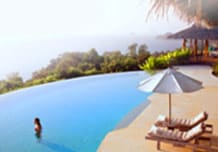 High-Flying Perks