Donate Miles

MAKE AN IMPACT:

GIVE MILES TO THOSE IN NEED.

Of all the ways to maximize the impact of your miles, this may be the most heart-warming: you can support a variety of charities by donating miles through SkyWish. The miles are then used to provide travel to:
Ill or wounded service members and veterans undergoing medical treatment or reuniting with their families
Volunteers building affordable housing across the globe
Children with life-threatening medical conditions who are seeking care at the best hospitals in the nation or visiting their dream destination
Volunteers assisting with disaster relief and recovery during national emergencies
See all participating SkyWish charities below and browse by region. Whichever ones you choose to support, you can rest assured that your miles will be put to good use as they lift others in more ways than one.
Latin America & Caribbean
Select Charities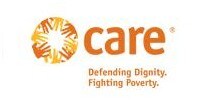 CARE
Info:
1,000 miles minimum required.
---
CARE
CARE delivers lasting change to the poorest communities in Latin America by empowering women to improve their lives and pursue their dreams.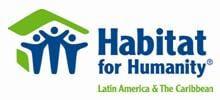 Habitat for Humanity
Info:
1,000 miles minimum required.
---
Habitat for Humanity
Habitat for Humanity International is dedicated to providing safe and affordable housing to families in need.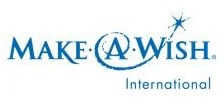 Make-A-Wish® International
Info:
1,000 miles minimum required.
---
Make-A-Wish® International
Make-A-Wish International grants wishes to courageous children around the world. Share the power of a wish by donating your miles today.
UNICEF
Info:
1,000 miles minimum required.
---
UNICEF
UNICEF works to save and improve children's lives in 190 countries and territories.
Terms and Conditions
All mileage donations to SkyWish charities are not tax deductible for SkyMiles members or Delta. A maximum of five charities can be selected and processed in one transaction. Once the transaction is complete, the miles will be transferred to the selected charities and cannot be reversed. The SkyMiles account being used must have sufficient miles to donate. Minimum mileage donation rules apply. Select individual charity for details.