Affiliate Marketing
It Pays to Be a Partner
If you manage a website, you can earn a commission every time a qualified ticketing transaction is referred to delta.com from your site. Just add a Delta banner or text link to your site and give your visitors access to Delta's award-winning travel products and services, including great low fares, bonus miles, and more.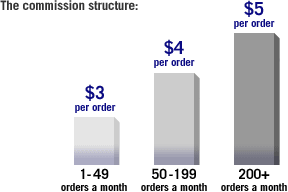 For example, if you sent us 75 orders in a month, you'd receive $4 per order, for a total of $300. You can access your account anytime through our partnership with Linkshare™, which includes online reporting on sales activity, commissions earned, etc.
What We're Looking For in a Partner
We're seeking websites with these qualifications:
Fully operational and functional
Accurate and legitimate profile information
More than 500 unique visitors per day
Content that is not offensive or controversial
Aesthetically compatible with delta.com
To learn more about the program, see the Terms & Conditions. To get started now, visit Linkshare.